LPM

LPM meter monitors limit states of level of liquid or bulk material in tanks, silos and bins.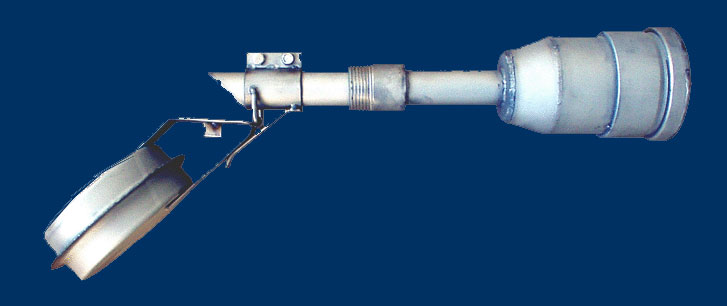 Principles:
The gauge exploits a floater gauge. Floater is combined with pivot arm and is driven by level of liquid. The arm motion is taken by sensor through a magnetic coupling.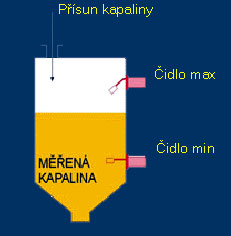 Design: Gauge does exist in side-mounting version or bottom-mounting version. The body of gauge is made from stainless tube (diameter 30 mm) and provided by pivot and arm. On the arm is the floater (diameter 115 mm, height 40mm). In the surface of body is G1 screw thread for easy installation into well in the wall of tank. Across from floater is on the body socket provided by head. Standard length of socket is 120 mm. Head is made from polypropylene and provided by one or two connectors IP65.
In manhole provided tank are gauges installed from within. Tank without manhole should be fit with flange diameter 120 mm, at each measuring point. The flange cover should be provided by well wit G1 thread.



Electric connection:

Output signal is dual depending on usage one or two connectors. The one connector version uses (by determined logic) 230V AC or 0 V. The two connectors version uses one connector for supply and second for signal (contact).



Pin
1 connector
2 connectors
con. A
con. B
Untitled
pos.logic = 230V AC, neg. logic = 0V AC
center of clos.contact
1
230V AC
230V AC
2
0V AC
0V AC
open contact
3
PEN
PEN
open contact
Technical parameters


| | |
| --- | --- |
| Power voltage | 24V DC, 230V AC ... |
| Input | 3 W |
| Coverage | IP 65 |
| Max. temperature of liquid | + 130°C |
| Max. pressure | 1 bar |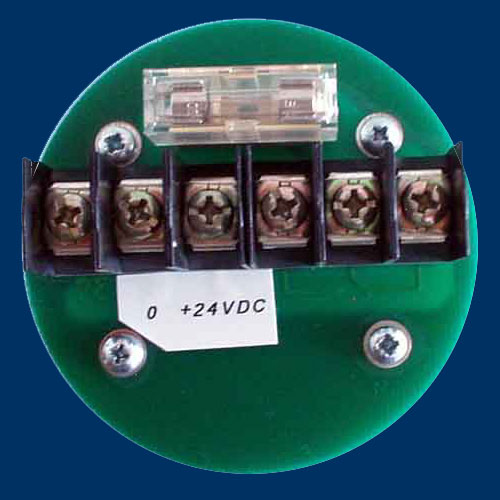 Documentation


Declaration of conformity



For view of documentation is necessary installation of

click on logo and download in your PC
back
© 2010 TERMOREG, firma pro automatizaci - Všechna práva vyhrazena - All rights reserved